Delicate, shimmering, poised and elegant. Dragonflies are an essential part of long, hot Australian summer days lazing by water holes. Suzette uses a variety of semi precious stones and sterling silver in this design but generally includes coral, quartz and mookaite and a freshwater pearl. Each piece is a little different.
Available in two lengths
Presentation boxed with the photograph of the inspiration. 
Related Products
Dragonfly. Blue Earrings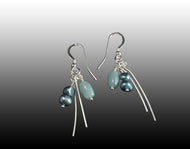 Dragonfly. Orange Earrings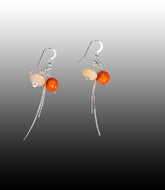 Dragonfly. Blue Pendant